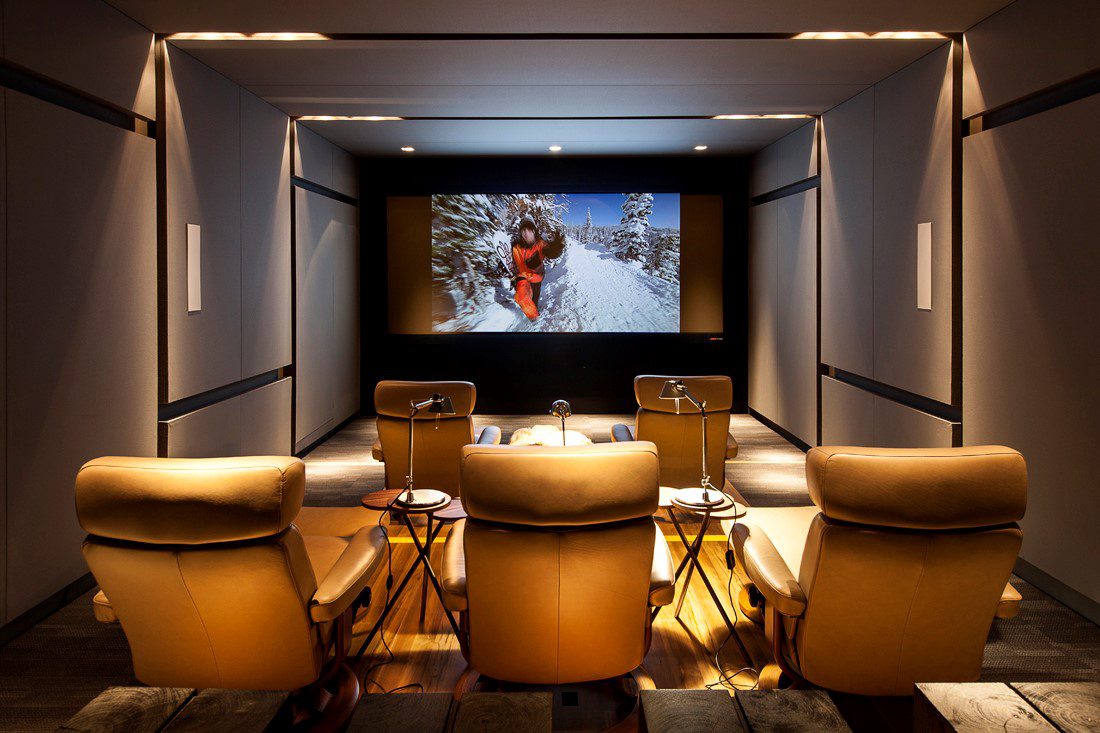 Creating a premium home theatre requires a deep understanding of the relationship between sound and vision.
When designing a home theatre, the technology must be adapted to the unique design and layout of the room. Use of the latest high-resolution media is crucial for an exceptional entertainment experience. 
By utilizing the expertise of leading designers and craftsmen in combination with our comprehensive knowledge, we coordinate the whole process to make sure that your vision comes to life.