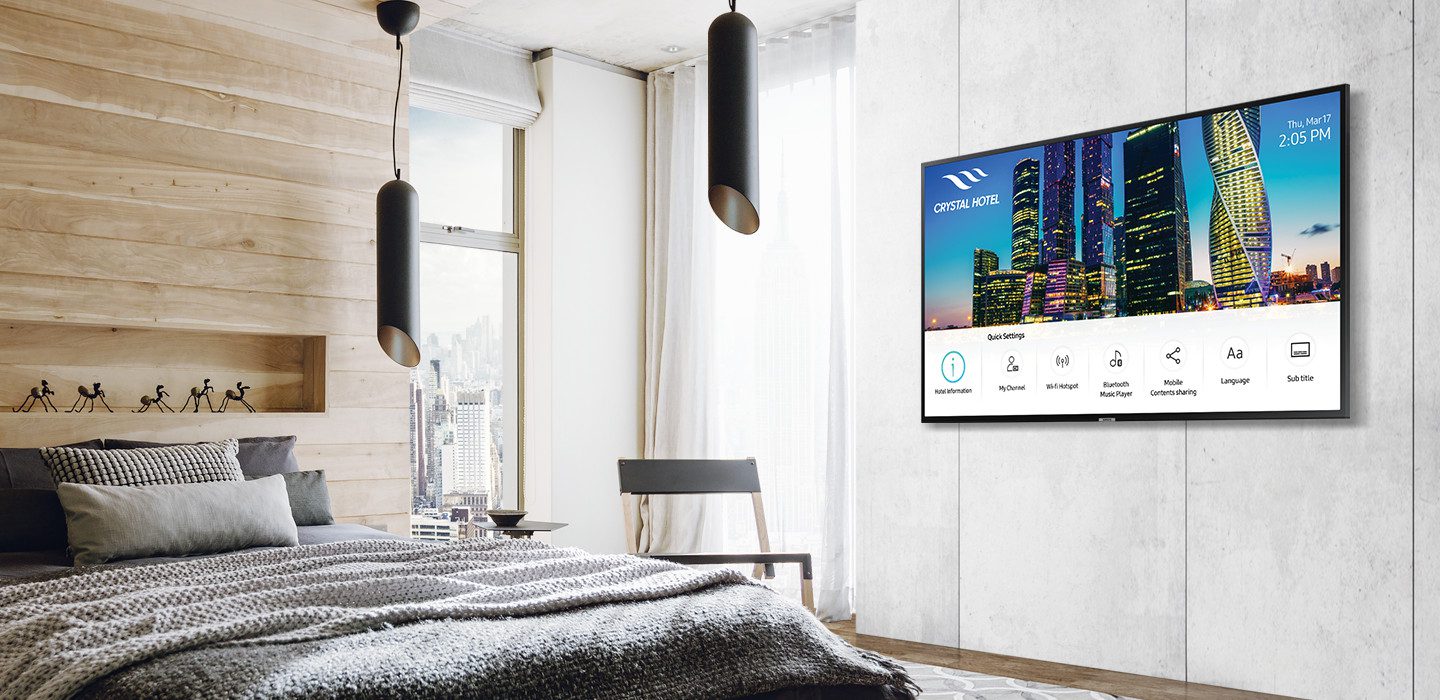 Every hotel should have a unique, inimitable style.
Bespoke technical solutions are needed to achieve the right mood. Harmonizing lighting, sound and screens with the interior design can create the perfect welcoming and relaxing atmosphere for any hotel. 
Lobbies, receptions and restaurants are energy-filled and busy spaces. Digital signage enables you to display customized data for your guests, strengthening your brand. As with all Strömberg & Sandell control systems, your staff can easily manage the audio, video and lighting in one simple to use application. 
Audio, video and lighting are equally as important in public spaces such as elevators, spas, gyms and exterior surroundings as well as the more private environment of the room. Our solutions are always sympathetic to the mood of the location, and are designed so guests can easily adjust the shadings and temperature to their own preference.