IN A MODERN OFFICE, TECHNICAL FEATURES BLEND SEAMLESSLY TO CREATE A RELAXING AND PRODUCTIVE ENVIRONMENT.
Lighting, audio and video can be integrated into one easy to use application. Digital signage can be used for internal communication purposes to strengthen company values.
When you are able to control all these elements at your fingertips, you can provide a comforting and creative space for speechmakers and presenters. Video conferencing can save you time and money as well as reducing the negative environmental footprint caused by travelling to meetings the traditional way. Booking systems offer an efficient way of maximizing office usage and can be incorporated into our digital management packages.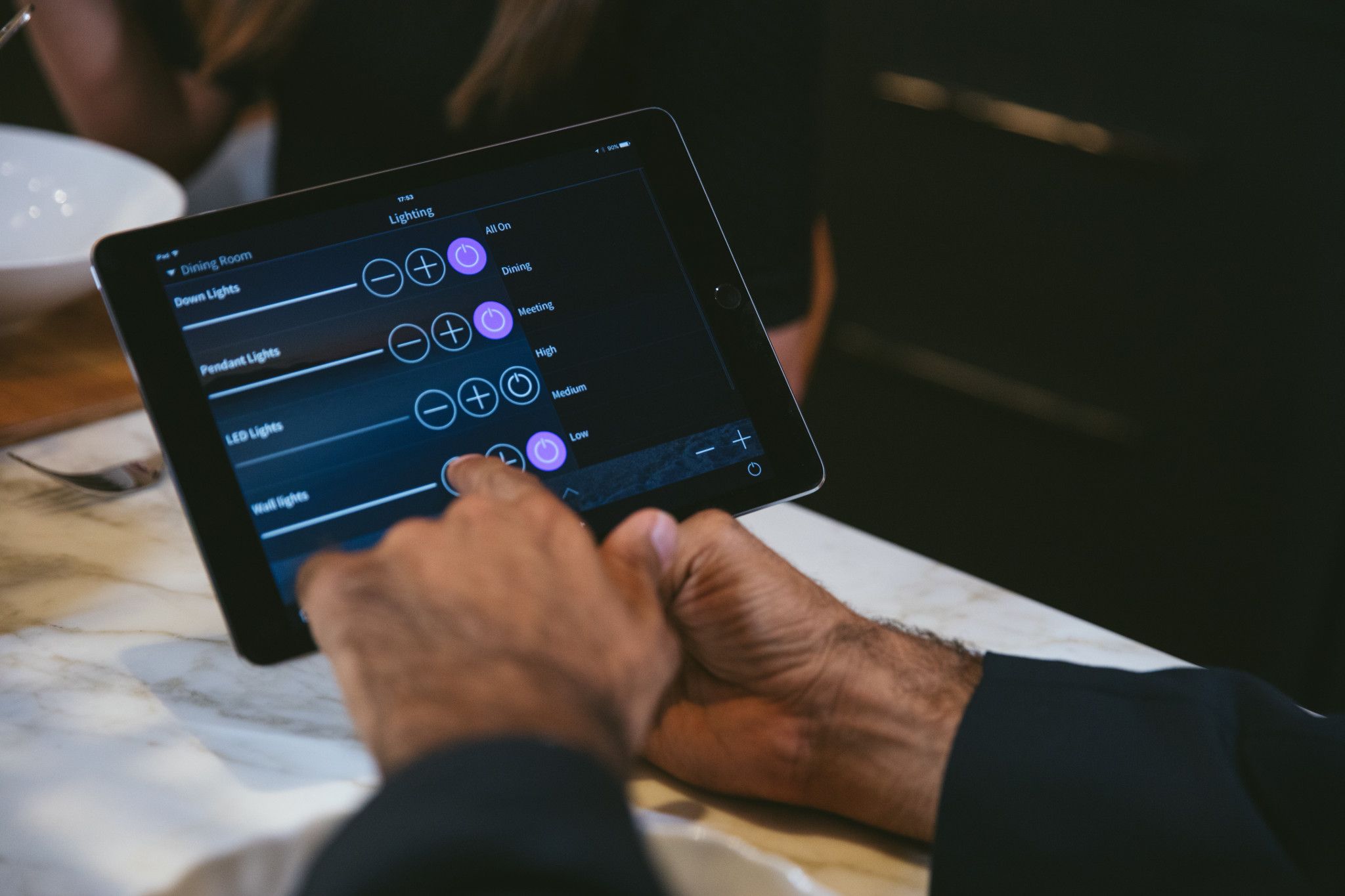 At Strömberg & Sandell we specialize in equipping everything from small meeting rooms to large auditoriums with the right products, integrated into one control system.